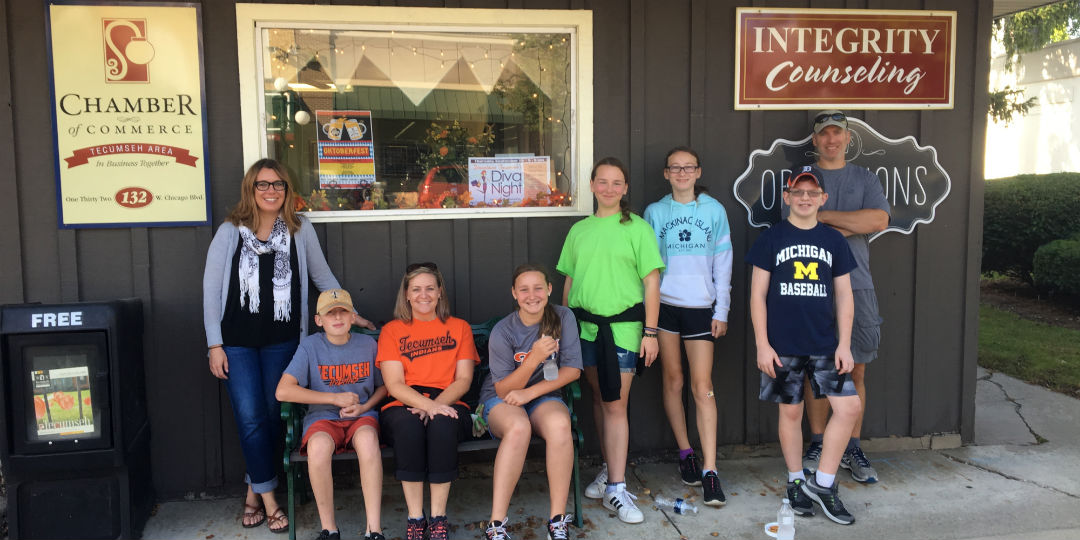 Visitors taking a break outside the chamber office.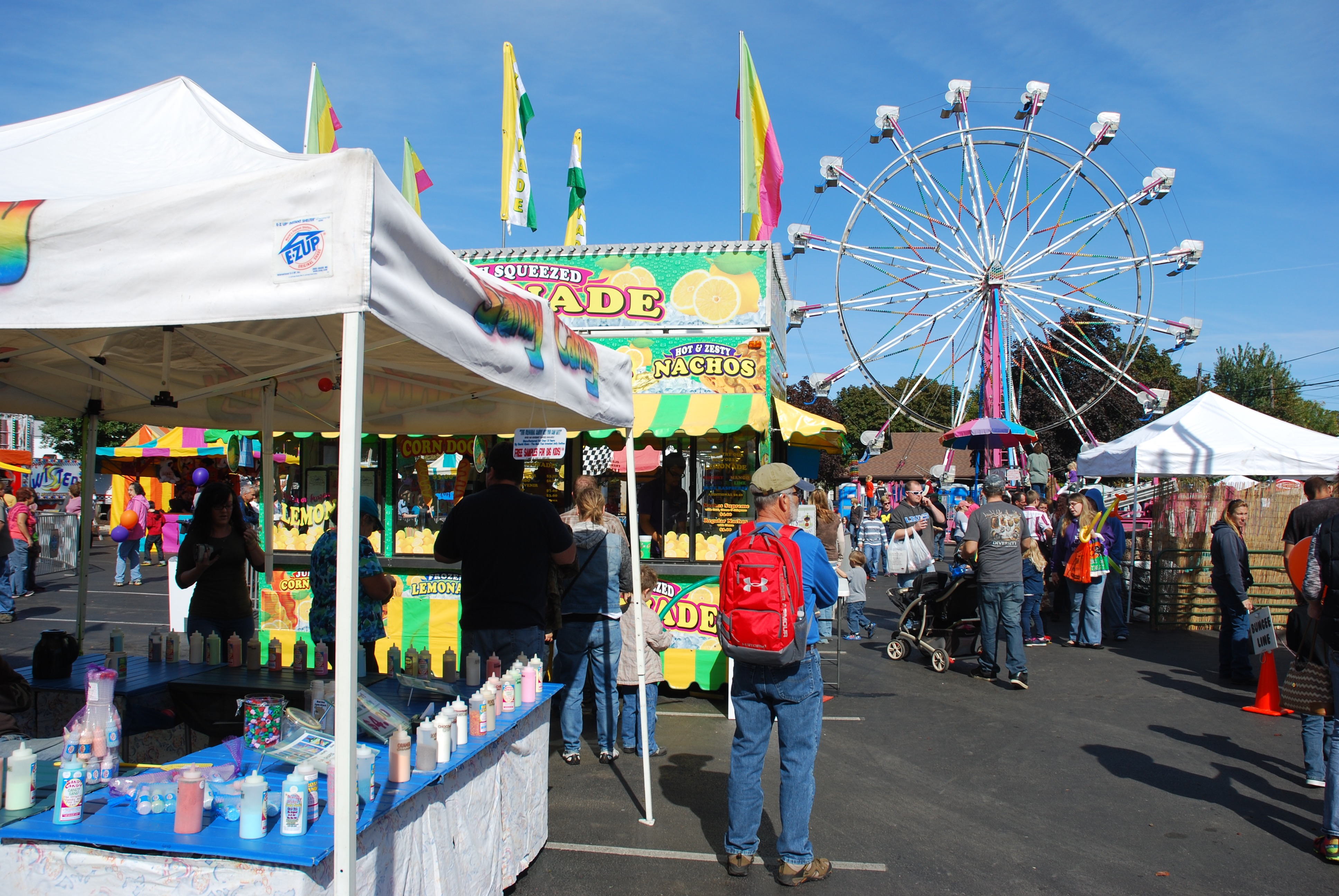 The Appleumpkin Festival
Our ever popular Appleumpkin Festival happens the 2nd full weekend in October every year and brings about 30,000 people to town.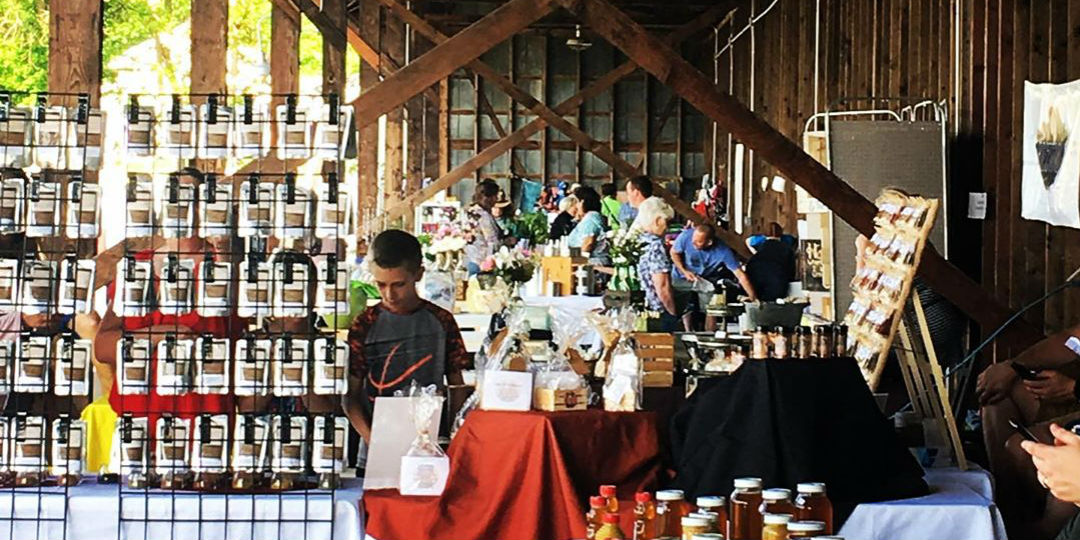 Tecumseh's Farmers Market
Stop by The Market on Evans every Saturday morning from May - Oct and visit from 9-3.
Annual Christmas Parade
Our parade is held each year on the 1st Friday in December and hundreds line the main street to watch Santa come to town.
Executive Director Position:
The Tecumseh Area Chamber of Commerce is seeking applications from qualified candidates for the position of Executive Director.  The selected candidate must have experience in marketing, public relations, communications or related field.  At least 5 years of prior experience is preferred.  The Tecumseh Area Chamber of Commerce plays a vital role in supporting our member businesses as well as our entire community. Our mission is to promote and enhance professional and business interests and to increase the general welfare and prosperity of the Tecumseh area.  A detailed job description is available on our website, www.tecumsehchamber.org.  Qualified candidates may submit their resume and cover letter, including salary requirements, by email to chamber@tecumsehchamber.org and cc kmattison@yourpremierbank.com by 5:00pm on Friday, December 18th.  Please use Promote Tecumseh in the subject line of your email.  In person interviews for those who qualify will take place in early January.
Check out our Member of the Week: