Tecumseh Area Chamber of Commerce Workshop Schedule:
Climbing the Customer Service Pyramid-May 21
Creating a consistent (every time with every customer!) WhizBang! customer experience is your number one competitive advantage.  But this experience doesn't magically happen.  It is created by applying a set of fundamental principles to everything you do that touches your customer.  In this program, you will learn how to apply the "Customer Experience Pyramid" to your business and ensure that your customers get the experience they deserve when they are in your store.
Explode Your Sales: A Marketing System For Successful Retailers-February 20 and June 18
Year after year double-digit sales increases are not pie in the sky fantasy. This program will show you how to dramatically increase foot traffic, solidify customer loyalty, and turbo charge sales without spending a fortune! In this program you'll learn…
A simple way to get new customers that you can  start using today
5 ways to give a BIG boost to your average sale.
The secret to turning those pesky donation requests into money in the bank.
How to Develop a WhizBang! Staff-March 19 and July 16
A top-notch staff is an independent retailer's biggest competitive edge. But a great staff doesn't happen by accident… It's created by recruiting the right people, training them effect  tively, and constantly coaching them to achieve peak performance. In this program you'll learn…
The secret to consistently great training – every employee, every time you hire.
The three reasons people don't do what they are supposed to – and how to solve that problem.
What to do when an employee "holds you hostage."
Retail Sales Academy: How to Create A Service Culture that SELLS-April 16 and September 17
Effective, customer-focused selling is not pushy or rude. Great selling is great customer service!  This program will teach you a selling system that keeps your team focused on delivering an amazing customer experience. In this program you'll learn…
How to effortlessly get every customer to their "Perfect Purchase."
What to do when a customer says, "Just looking!"
On the floor, on the fly coaching techniques every retail manager should know.
Christmas University-August 20 and October 15
There's no doubt that lots of store owners are fighting the big box and online stores for sales and getting the most out of the Christmas selling season is a top priority.  It's the best and easiest time of the year to bring in BIG bucks.  Christmas "U" is focused on the important must-do tactics to maximize Christmas-all the tips and tricks and top-secret plans for making Christmas rock!
---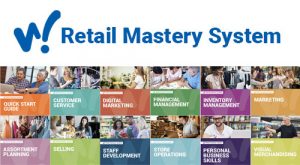 The Retail Mastery System is the WBT flagship product and teaches the foundational eleven skills that every retailer must master in order to have a successful store. This is everything they need to know to run a great store except for product/industry knowledge. The RMS has been described as "better than a Harvard MBA for retail store owners." Click the link below to learn more about the Retail Mastery System.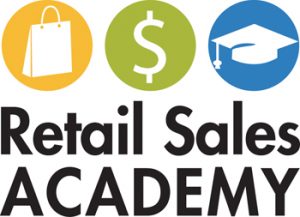 Sales training for employees is THE KEY to significant sales increases and a better customer experience – and we are excited to announce that we've done all the work for retailers in the Retail Sales Academy! It's an interactive, online program where store team members will learn an exclusive sales process, the 6 Steps to the Perfect Purchase, in 30, bite-sized lessons. The lessons are fun, fast-paced, and positive – designed to not only teach, but also to engage the sales staff. They'll finish the program excited about being a retail sales person and confident that they can do the job.      Click the link below to learn more about the Retail Sales Academy.
---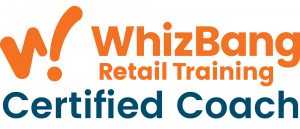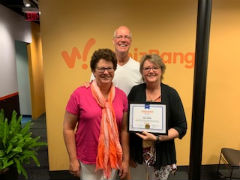 We have a Certified Coach on staff at the Chamber to help businesses with company wide training or individual coaching.